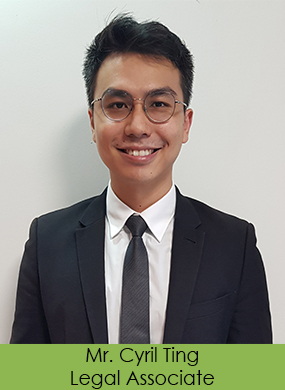 Cyril is a Legal Associate at Rajan Chettiar LLC. He graduated with a Bachelor of Laws from National University of Singapore (Upper-Class Honours) in 2015 and was awarded the LexisNexis Family Law Book Prize in 2015.
Prior to joining the firm, he was an executive at the Law Society of Singapore with the Representation and Law Reform Department. He was involved in extensive legal research initiatives and assisted in various legislative reforms such as the Legal Profession (Professional Conduct) Rules 2015 and the proposed reforms to the Civil Justice System in Singapore.
He firmly believes that all disputes can and should be resolved with patience and compassion.