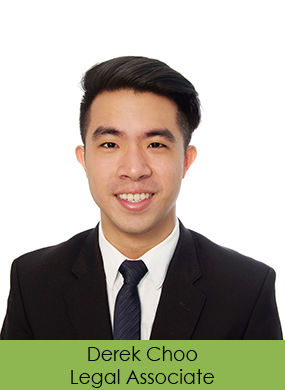 Derek graduated with a Bachelor of Laws (Honours) from University of Birmingham in 2015. Derek has a penchant for family law since his undergraduate days.
Prior to joining the firm, Derek worked in a boutique family law firm and has assisted in a wide spectrum of matters including matrimonial proceedings, wills, and probate, lasting power of attorney, adoption, mental capacity applications, personal protection orders, maintenance applications, civil litigation, conveyancing, pro bono work with the legal aid bureau, amongst others.
In addition, he has a strong interest in mediation and assisted in contributing an article 'PRIVATE MEDIATION – The Better Way to Resolve Family Disputes' to the Asian Journal on Mediation in 2016.
Derek is proficient in English and Mandarin.
For leisure, Derek enjoys creating pottery, diving, baking, and travelling