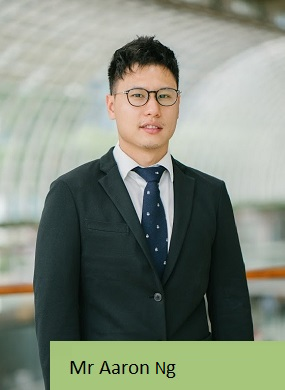 Qualifications:
Aaron's practice primarily involves local and cross border divorces, family law matters, adoption, wills & probate, syariah divorces, personal injuries claims, employment law, construction law and other civil litigation matters.
 Having obtained a Bachelor of Laws (Honours) from the University of Exeter in 2014 and a Bachelor of Medical Science from the Australian National University in 2010, Aaron believes that access to justice should be client-focused and affordable. Having the knowledge in both the legal and medical realm, Aaron hopes that every one of his client will not only get the swift justice they deserve, but also the support and care when things get rough. Aaron's philosophy is that justice should not lack empathy.
During his free time, Aaron serves in his local Constituency as a Grassroots Leader, if he is not doing travel photography or playing music with his band.